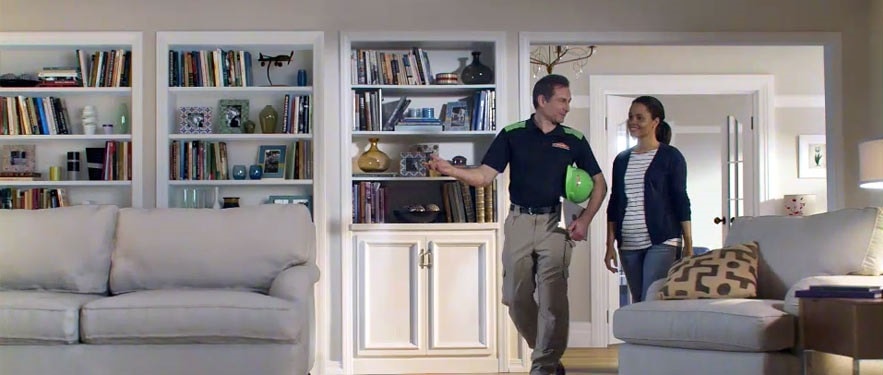 Mold Damage Emergency Tips
What you can do until help arrives
Water Tips  |  Fire Tips   |  Biohazard Tips   |  Mold Tips
Tips and Techniques:
Fix plumbing leaks and other water problems as soon as possible. Dry all items completely.
Scrub mold off hard surfaces with detergent and water, and dry completely.
Absorbent or porous materials, such as ceiling tiles and carpet, may have to be thrown away if they become moldy. Mold can grow on or fill in the empty spaces and crevices of porous materials, so the mold may be difficult or impossible to remove completely.
Avoid exposing yourself or others to mold.
Do not paint or caulk moldy surfaces. Clean up the mold and dry the surfaces before painting. Paint applied over moldy surfaces is likely to peel.
Have a Mold Problem?
Call Us Today – (714) 248-9261
If you have a mold problem in your home or business, consider the following facts:
Significant mold growth can occur in 48-72 hours.
Mold may present a greater risk to children, the elderly, and anyone with respiratory problems.
A strong, musty odor may indicate hidden mold behind drywall or under carpeting.
What to Do:
Stay out of affected areas.
Turn off the HVAC system and fans.
Contact SERVPRO of Westminster for mold remediation services.
What Not to Do:
Don't touch or disturb the mold.
Don't blow air across any surfaces with visible or suspected mold growth.
Don't attempt to dry the area yourself.
Don't spray bleach or other disinfectants on the mold.
Mold Remediation Services
If you suspect that your home or business has a mold problem, SERVPRO of Westminster has the training, equipment, and expertise to handle the situation.
SERVPRO of Westminster proudly serves Westminster, Midway City, and surrounding areas.